Welcome to Kilburnie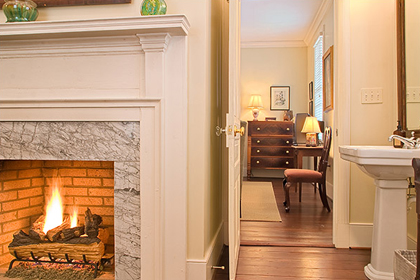 Kilburnie is a most welcoming and relaxing Bed and Breakfast Inn with the aura of a small boutique hotel. Come and experience true hospitality in the quiet and graceful comfort of this beautifully restored antebellum country home.
Kilburnie has all modern amenities one may expect in first class accommodations;
Inviting large elegant bedrooms, all with fire side seating

Spacious and bright private bathrooms.

Latest hydro-therapy whirlpools.

Bose Wave Radios in all rooms.

High speed wireless internet throughout.

Fully vented gas log fireplaces.
Make your reservations today...you'll be glad you did.
---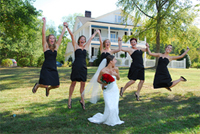 Kilburnie Weddings
Kilburnie is an excellent location for weddings.  If you dream of the perfect outdoor wedding or of an intimate wedding inside an historic home, we can help you tailor your wedding ceremony and reception to your exact requirements.  
Click here to visit our Kilburnie Weddings page.
---

Southern Living magazine featured Kilburnie, the Inn at Craig Farm.
"Come to Kilburnie"
"The scenic, rural landscape makes an ideal weekend getaway from the cities of Charlotte, Greenvile, and Spartanburg"
"Luxurious accommodations in a farm-style setting"
"Steeped in centuries-old tradition and gracious style"

According to SANDLAPPER MAGAZINE Excerpt from Sandlapper, more than once I nearly convinced myself I'd taken a grievous wrong turn and daydreamed my way to Vermont. Kilburnie is reminiscent of such places. The house, which dates to 1827, had fallen on hard times at its original downtown location and was scheduled to be demolished.
Kilburnie gift certificates available in any amount from $100.